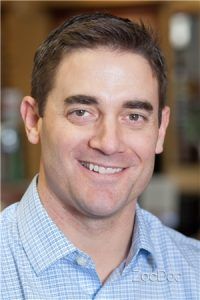 Dr. Jason Deviney, OD
Dr. Deviney is a behavioral optometrist in San Antonio, providing binocular vision diagnostic services for the surrounding communities.
Dr. Deviney graduated from the University of Houston College of Optometry and has been in practice since 2000. He started concentrating on helping patients with binocular vision dysfunctions in 2009. He started the Visualeyes at EyeWorks vision therapy clinic in Keene, NH in 2011, and worked alongside occupational therapist, Krista Vose, before moving back to Texas. He then began working with Dr. Mervyn Bloom, the owner of Center of Vision Enhancement. Now that Dr. Bloom has retired, Dr. Deviney took over the practice in 2016 so that he could continue helping patients reach their maximum vision potential. His primary eyecare practice is a Vision Source located in Olmos Park.
As a behavioral optometrist, Dr. Deviney believes that how you see is the result of how you have learned to use your eyes, and that visual skills — including how clearly you can see — can be enhanced through customized vision exercises, relaxation and training. In addition to training in eye diseases and disorders, Dr. Deviney works hard to stay current on the latest advances in binocular vision care and regularly attends continuing education seminars and advanced training courses for vision therapy. It is because of Dr. Deviney's dedication to continuing education that our San Antonio patients receive the most modern and progressive vision therapy care available.
Dr. Deviney is married to his wife, Christine, and has one daughter, Jillian. An avid sports fan, he roots for the Spurs, Cowboys, Astros and Red Raiders and when he has time, like to play tennis, golf, go fishing and work on his photography skills.